MY ROAD MOVIES
MY ROAD MOVIES ist
für den "Stuttgarter Theaterpreis"
nominiert
Gastspiel beim Festival Theaterhaus Stuttgart 8.-11. Dezember
MY ROAD MOVIES beim Tanzfestival Karlsruhe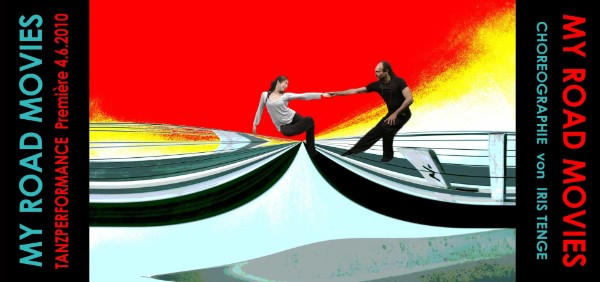 4. Juni 2010 20 Uhr Première + + + Uraufführung + + +
Choreographie Iris Tenge
Musik und Film Ferdinand Försch
Tänzer Catherine Blanc, Hyung-Bo Kim, Katharina Wiedenhofer,
Gregory Livingston, Éric Trottier, Rafael Valdivieso
Lichtgestaltung Raimund Becker
Ton Kevin Rigby
Eine Reise in 13 Szenen
Teil I
Prélude - Walking - Step In - California - Route 71 - Soundscape Well - Look & Listen
Teil II
Soundscape L`Arc - Urban Sound Poetry - Beyond - Machine Drive - Blue Springs - Review
+ + + weitere Vorstellungen: 5., 18. und 19. Juni, 1. und 2. Juli - 20 Uhr
Theater Felina-Areal Mannheim Holzbauerstr. 6-8
Tel. 0621 - 33 64 88 6
info@theater-felina-areal.de
..."My Road Movies" promises you an exciting dance evening and an event not to be missed ! A passionate team of dancers and interdisciplinarian artists will take you on a journey of dance and action, music and film, motion and change, encounter and adventure.
"My Road Movies" endeavours and captures new perspectives on what makes us move, travel, search, find, venture into new territory, and reach beyond...
MY ROAD MOVIES
wird ermöglicht durch die großzügige Unterstützung unserer Förderer
Wir sagen herzlichen Dank !!!
Gefördert durch den Landesverband Freier Theater Baden-Württemberg e.V. aus Mitteln des Ministeriums für Wissenschaft, Forschung und Kunst des Landes Baden-Württemberg und durch das Kulturamt der Stadt Mannheim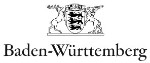 Herzlichen Dank auch dem Team von

zeitraumexit für allen freundlichen Support!